Obesity Treatment In Katy
PIMAH is a top choice for expert obesity treatment. Our experienced internal medicine physicians provide comprehensive care tailored to help manage this chronic condition. Regularly serving patients from Katy and surrounding areas including Fulshear, Katy, Sugar Land, Richmond, Cinco Ranch, Memorial, Brookshire, and Cypress.Making an appointment is easy—either online or by calling us at (281) 398 8044. We are conveniently located at 1331 West Grand Parkway North Suite #345, Katy, TX, 77493. Your path to better health can start with PIMAH.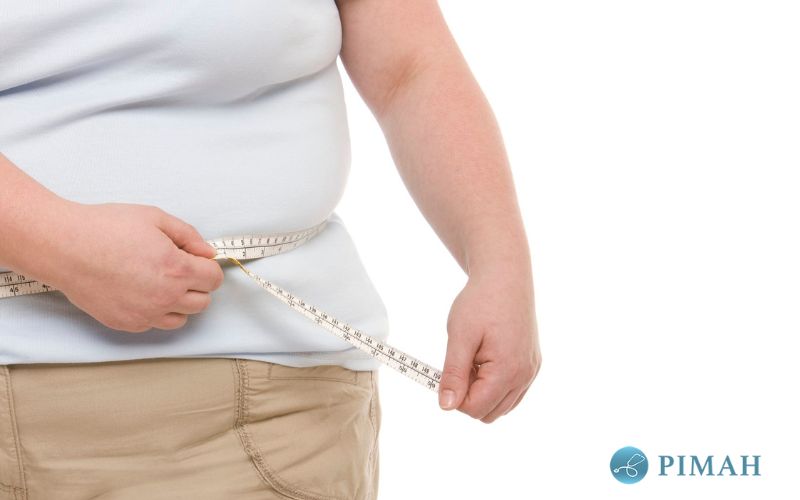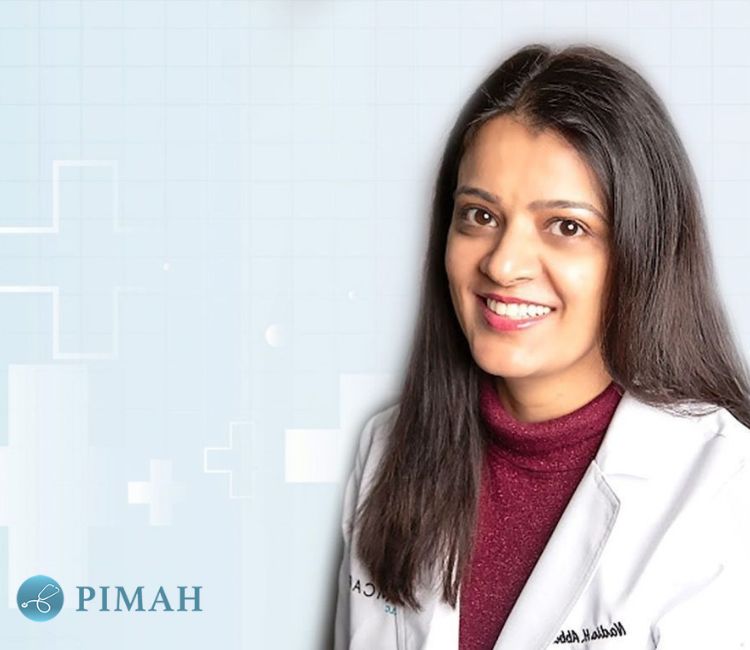 Physician for Obesity Treatment
Primary Care

& Internal Medicine in Katy, TX.

Dr. Nadia H. Abbasi, MD completed her residency at University of Illinois at Advocate Christ Medical Center in Chicago in 2010. She moved from Chicago to Houston in 2013. Since then she has been practicing in major Houston area hospitals including Houston Methodist Hospital at The Medical Center, Houston Methodist Sugar Land Hospital, Houston Methodist West Hospital, Memorial Hermann Medical Center, and Memorial Hermann Katy, TX. 

Abbasi believes in a patient-physician partnership. She enjoys working with patients to improve quality of life and longevity. She also believes that communicating the importance of risk factor modification and prevention is often the most important contribution she makes to the partnership. She truly enjoys being the patient's primary physician and working with specialists, as needed, to coordinate the best care for her patients. Dr. Abbasi is accepting new patients.

"
WE ARE NOW ALSO OFFERING TELEVISITS FOR YOUR SAFETY

".
We are located at1331 West Grand Parkway North Suite #345, Katy, TX, 77493. Being the well-known Internal Medicine Practice in Katy, TX, we serve as your personal health advocate. 
Prioir Appointment and Walk In Welcome
We accept most public and private insurance plans. We also offer special pricing for cash-paying patients for most procedures.
Obesity Treatment:

Information
Primary Care & Internal Medicine in Katy, TX.
As obesity rates continue to rise, the demand for comprehensive, compassionate care has never been more urgent. At PIMAH, a medical practice based in Katy, Texas, we're dedicated to turning the tide on obesity, offering effective treatment options for our patients.
What is Obesity
Obesity is a complex health issue involving an excessive amount of body fat. It's not just a cosmetic concern; obesity is a medical condition that increases the risk of other health problems like heart disease, diabetes, high blood pressure, and certain cancers.
The Causes of Obesity
Obesity results from a combination of genetic, behavioral, metabolic, and hormonal influences. Our current environment also plays a significant role, with readily available high-calorie foods and sedentary lifestyles contributing to weight gain.
The PIMAH Approach to Obesity Treatment
At PIMAH, our experienced internal medicine physicians are experts in diagnosing and treating obesity. We believe in a holistic approach, one that doesn't only focus on the scale's numbers but also on the patient's overall health and well-being.
Our physicians start by conducting a thorough evaluation. They then develop a personalized treatment plan that may include a combination of dietary changes, physical activity, behavior changes, and medication if necessary.