Arthritis Treatment in Katy
PIMAH is a top choice for expert Arthritis treatment. Our experienced internal medicine physicians provide comprehensive care tailored to help manage this chronic condition. Regularly serving patients from Katy and surrounding areas including Fulshear, Katy, Sugar Land, Richmond, Cinco Ranch, Memorial, Brookshire, and Cypress.Making an appointment is easy—either online or by calling us at (281) 398 8044. We are conveniently located at 1331 West Grand Parkway North Suite #345, Katy, TX, 77493. Your path to better health can start with PIMAH.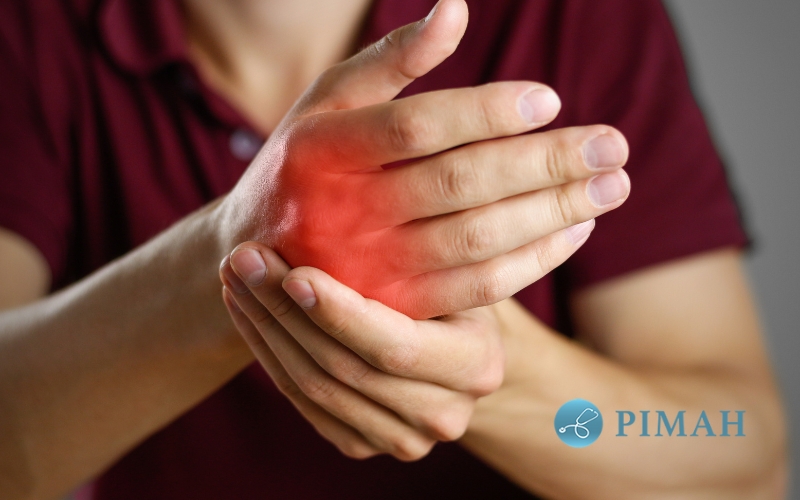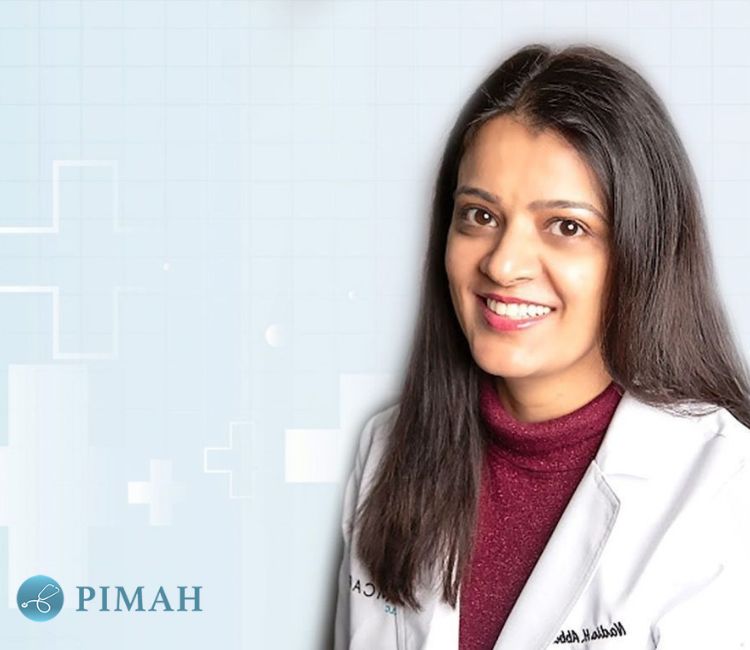 Physician for Arthritis Treatment
Primary Care

& Internal Medicine in Katy, TX.

Dr. Nadia H. Abbasi, MD completed her residency at University of Illinois at Advocate Christ Medical Center in Chicago in 2010. She moved from Chicago to Houston in 2013. Since then she has been practicing in major Houston area hospitals including Houston Methodist Hospital at The Medical Center, Houston Methodist Sugar Land Hospital, Houston Methodist West Hospital, Memorial Hermann Medical Center, and Memorial Hermann Katy, TX. 

Abbasi believes in a patient-physician partnership. She enjoys working with patients to improve quality of life and longevity. She also believes that communicating the importance of risk factor modification and prevention is often the most important contribution she makes to the partnership. She truly enjoys being the patient's primary physician and working with specialists, as needed, to coordinate the best care for her patients. Dr. Abbasi is accepting new patients.

"
WE ARE NOW ALSO OFFERING TELEVISITS FOR YOUR SAFETY

".
We are located at1331 West Grand Parkway North Suite #345, Katy, TX, 77493. Being the well-known Internal Medicine Practice in Katy, TX, we serve as your personal health advocate. 
Prioir Appointment and Walk in Welcome
We accept most public and private insurance plans. We also offer special pricing for cash-paying patients for most procedures.
Arthritis Treatment:

Information
Understanding Arthritis Types and Symptoms
Arthritis refers to the inflammation of one or more joints, resulting in pain, swelling, and stiffness. The two most common types of arthritis are osteoarthritis and rheumatoid arthritis. Osteoarthritis occurs due to wear and tear of the joints over time, while rheumatoid arthritis is an autoimmune condition. Understanding the specific type of arthritis is crucial in determining the most effective treatment strategies.
Early Intervention The Key to Effective Treatment
Early intervention is vital in managing arthritis and slowing down its progression. At PIMAH, We experienced providers specialize in the early diagnosis and treatment of arthritis. We conduct thorough evaluations, including medical history, physical examinations, and imaging tests, to accurately diagnose the condition and develop an individualized treatment plan.
Medication Management Alleviating Pain and Inflammation
Medications play a crucial role in managing arthritis symptoms. At PIMAH, we provide prescribe medications, such as nonsteroidal anti-inflammatory drugs (NSAIDs), corticosteroids, and disease-modifying antirheumatic drugs (DMARDs), to reduce pain, inflammation, and joint damage. We carefully monitor the effectiveness and potential side effects of medications, adjusting the treatment plan as needed.
Physical Therapy Restoring Mobility and Function
Physical therapy is an essential component of arthritis treatment. PIMAH, we offer personalized physical therapy programs designed to improve joint flexibility, strengthen muscles, and enhance overall mobility. Physical therapists guide patients through targeted exercises and techniques to alleviate pain, increase range of motion, and improve quality of life.
Lifestyle Modifications and Assistive Devices
PIMAH emphasizes the importance of lifestyle modifications in managing arthritis. We provide guidance on weight management, joint protection techniques, and adaptive devices to minimize stress on the joints and reduce symptoms. Assistive devices such as braces, splints, and walking aids may be recommended to support joint stability and ease mobility.