Depression Treatment in Katy
PIMAH is a top choice for expert Depression treatment. Our experienced internal medicine physicians provide comprehensive care tailored to help manage this chronic condition. Regularly serving patients from Katy and surrounding areas including Fulshear, Katy, Sugar Land, Richmond, Cinco Ranch, Memorial, Brookshire, and Cypress.Making an appointment is easy—either online or by calling us at (281) 398 8044. We are conveniently located at 1331 West Grand Parkway North Suite #345, Katy, TX, 77493. Your path to better health can start with PIMAH.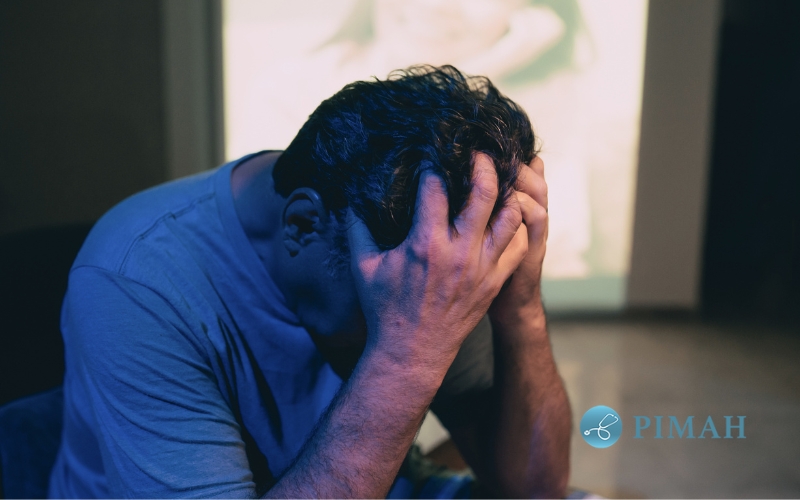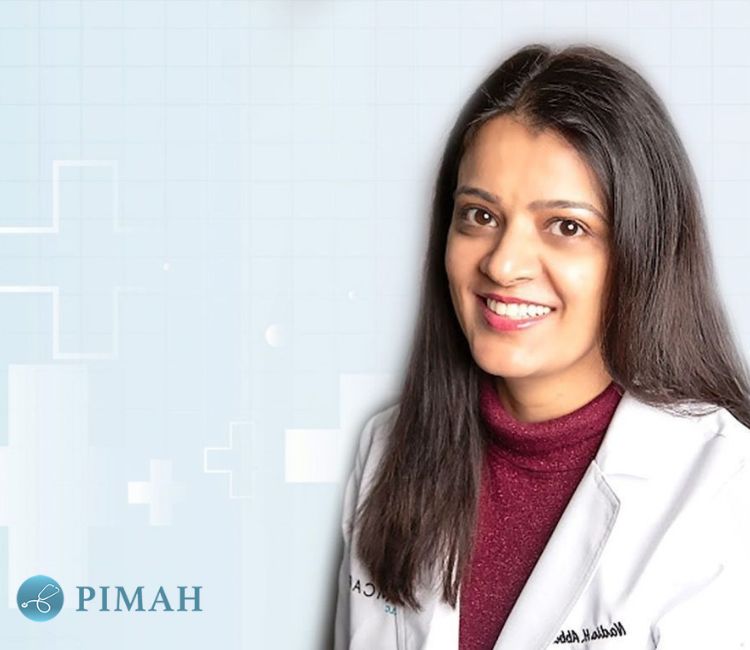 Physician for Depression Treatment
Primary Care

& Internal Medicine in Katy, TX.

Dr. Nadia H. Abbasi, MD completed her residency at University of Illinois at Advocate Christ Medical Center in Chicago in 2010. She moved from Chicago to Houston in 2013. Since then she has been practicing in major Houston area hospitals including Houston Methodist Hospital at The Medical Center, Houston Methodist Sugar Land Hospital, Houston Methodist West Hospital, Memorial Hermann Medical Center, and Memorial Hermann Katy, TX. 

Abbasi believes in a patient-physician partnership. She enjoys working with patients to improve quality of life and longevity. She also believes that communicating the importance of risk factor modification and prevention is often the most important contribution she makes to the partnership. She truly enjoys being the patient's primary physician and working with specialists, as needed, to coordinate the best care for her patients. Dr. Abbasi is accepting new patients.

"
WE ARE NOW ALSO OFFERING TELEVISITS FOR YOUR SAFETY

".
We are located at1331 West Grand Parkway North Suite #345, Katy, TX, 77493. Being the well-known Internal Medicine Practice in Katy, TX, we serve as your personal health advocate. 
Prioir Appointment and Walk in Welcome
We accept most public and private insurance plans. We also offer special pricing for cash-paying patients for most procedures.
Depression Treatment:

Information
Understanding Depression Unraveling the Layers
Depression is a complex mental health disorder that goes beyond temporary feelings of sadness. It involves a persistent low mood, loss of interest or pleasure, changes in appetite and sleep patterns, fatigue, feelings of worthlessness, and difficulty concentrating. Understanding the multifaceted nature of depression is crucial for effective treatment and recovery.
Accurate Diagnosis Building a Strong Foundation
At PIMAH, accurate diagnosis is the cornerstone of depression treatment. Experienced healthcare providers conduct thorough evaluations, including detailed assessments of symptoms, medical history, and potential underlying factors. This comprehensive approach ensures an accurate diagnosis and enables the development of a personalized treatment plan tailored to the individual's specific needs.
Psychotherapy Illuminating the Path to Recovery
Psychotherapy, or talk therapy, is a vital component of depression treatment at PIMAH. Highly skilled mental health professionals employ evidence-based therapeutic techniques to help individuals explore their thoughts, emotions, and behaviors. Cognitive-behavioral therapy (CBT), interpersonal therapy (IPT), and other modalities are utilized to identify negative thinking patterns, develop coping strategies, and foster healthier thought patterns and behaviors.
Medication Management Restoring Neurochemical Balance
In some cases, medication may be recommended to manage depression symptoms. At PIMAH, we provide experienced in prescribing and monitoring antidepressant medications, such as selective serotonin reuptake inhibitors (SSRIs) and serotonin-norepinephrine reuptake inhibitors (SNRIs). These medications help restore the balance of neurotransmitters in the brain, alleviating symptoms of depression and improving overall mood.
Holistic Approach Integrating Lifestyle Modifications and Supportive Care
PIMAH recognizes the importance of a holistic approach to depression treatment. Alongside psychotherapy and medication management, lifestyle modifications are emphasized. This includes incorporating regular exercise, optimizing sleep patterns, adopting healthy nutrition, and engaging in stress reduction techniques. Additionally, At PIMAH, we offer a supportive and compassionate environment where individuals can receive guidance, education, and ongoing care throughout their journey to recovery.