PIMAH is a top choice for expert Asthma treatment. Our experienced internal medicine physicians provide comprehensive care tailored to help manage this chronic condition. Regularly serving patients from Katy and surrounding areas including Fulshear, Katy, Sugar Land, Richmond, Cinco Ranch, Memorial, Brookshire, and Cypress.Making an appointment is easy—either online or by calling us at (281) 398 8044. We are conveniently located at 1331 West Grand Parkway North Suite #345, Katy, TX, 77493. Your path to better health can start with PIMAH.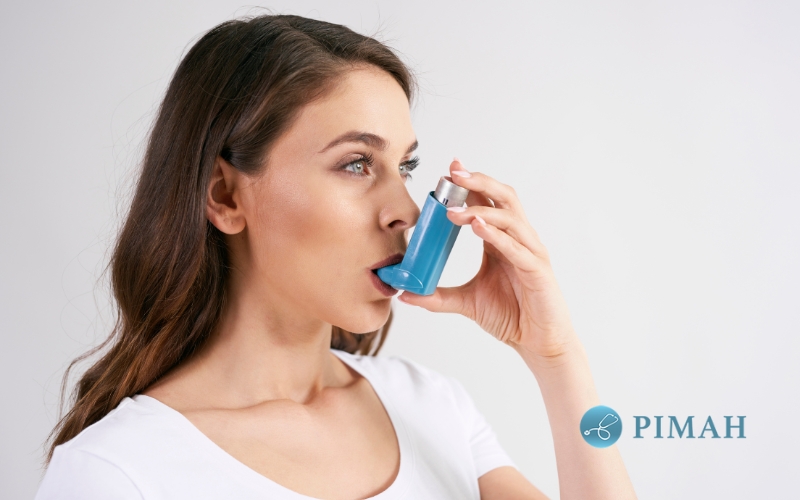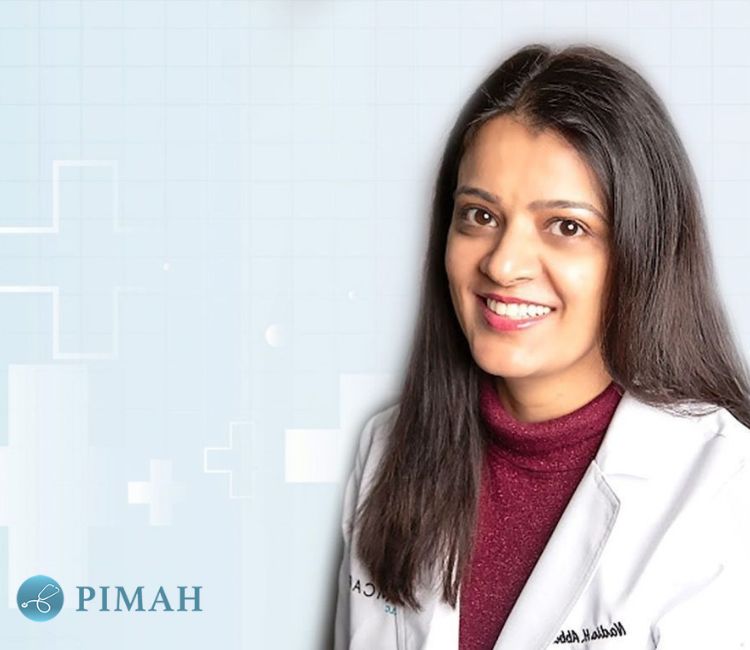 Physician for Asthma Treatment
Primary Care

& Internal Medicine in Katy, TX.

Dr. Nadia H. Abbasi, MD completed her residency at University of Illinois at Advocate Christ Medical Center in Chicago in 2010. She moved from Chicago to Houston in 2013. Since then she has been practicing in major Houston area hospitals including Houston Methodist Hospital at The Medical Center, Houston Methodist Sugar Land Hospital, Houston Methodist West Hospital, Memorial Hermann Medical Center, and Memorial Hermann Katy, TX. 

Abbasi believes in a patient-physician partnership. She enjoys working with patients to improve quality of life and longevity. She also believes that communicating the importance of risk factor modification and prevention is often the most important contribution she makes to the partnership. She truly enjoys being the patient's primary physician and working with specialists, as needed, to coordinate the best care for her patients. Dr. Abbasi is accepting new patients.

"
WE ARE NOW ALSO OFFERING TELEVISITS FOR YOUR SAFETY

".
We are located at1331 West Grand Parkway North Suite #345, Katy, TX, 77493. Being the well-known Internal Medicine Practice in Katy, TX, we serve as your personal health advocate. 
Prioir Appointment and Walk in Welcome
We accept most public and private insurance plans. We also offer special pricing for cash-paying patients for most procedures.
Asthma Treatment:

Information
Understanding Asthma Causes and Symptoms
Asthma is a chronic inflammation of the airways, leading to narrowing and increased sensitivity. Common triggers include allergens, irritants, exercise, respiratory infections, and stress. Symptoms can vary from mild to severe and may include wheezing, shortness of breath, chest tightness, and coughing. Understanding the causes and symptoms of asthma is crucial in managing the condition effectively.
Accurate Diagnosis The Foundation of Treatment
At PIMAH, accurate diagnosis is the first step in providing appropriate asthma treatment. The experienced healthcare providers conduct thorough evaluations, including medical history assessments, lung function tests, and allergy testing if necessary. This comprehensive approach ensures an accurate diagnosis and allows for a personalized treatment plan tailored to the individual's specific needs.
Medication Management Controlling Asthma Symptoms
At PIMAH, we providers are well-versed in asthma medication management. They prescribe and monitor medications, such as inhalers (bronchodilators and corticosteroids), to control inflammation, open the airways, and prevent or alleviate asthma symptoms. The dosage and frequency of medications are adjusted based on each patient's response and needs.
Allergen Avoidance and Environmental Control Measures
For individuals with allergic asthma, avoiding triggers is vital in managing symptoms. PIMAH, we offer expert guidance on allergen avoidance and environmental control measures. This may involve identifying and minimizing exposure to common triggers like pollen, dust mites, pet dander, and mold. By creating an asthma-friendly environment, individuals can reduce the frequency and severity of asthma attacks.
Asthma Action Plans and Education
PIMAH recognizes the importance of patient education and empowerment in asthma management. We provide comprehensive asthma action plans that outline step-by-step instructions for managing asthma symptoms and responding to emergencies. Education sessions cover topics such as proper inhaler technique, recognizing early warning signs, and understanding the importance of regular follow-up appointments.