Allergy Treatment in Katy
PIMAH is a top choice for expert Allergy treatment. Our experienced internal medicine physicians provide comprehensive care tailored to help manage this chronic condition. Regularly serving patients from Katy and surrounding areas including Fulshear, Katy, Sugar Land, Richmond, Cinco Ranch, Memorial, Brookshire, and Cypress.Making an appointment is easy—either online or by calling us at (281) 398 8044. We are conveniently located at 1331 West Grand Parkway North Suite #345, Katy, TX, 77493. Your path to better health can start with PIMAH.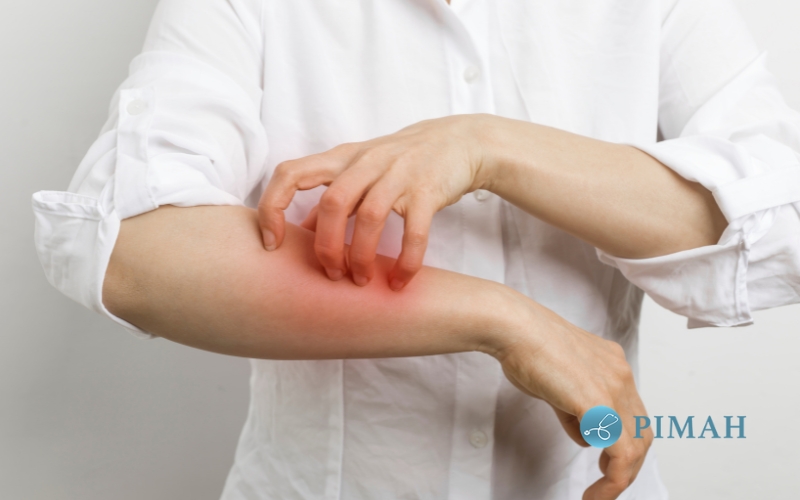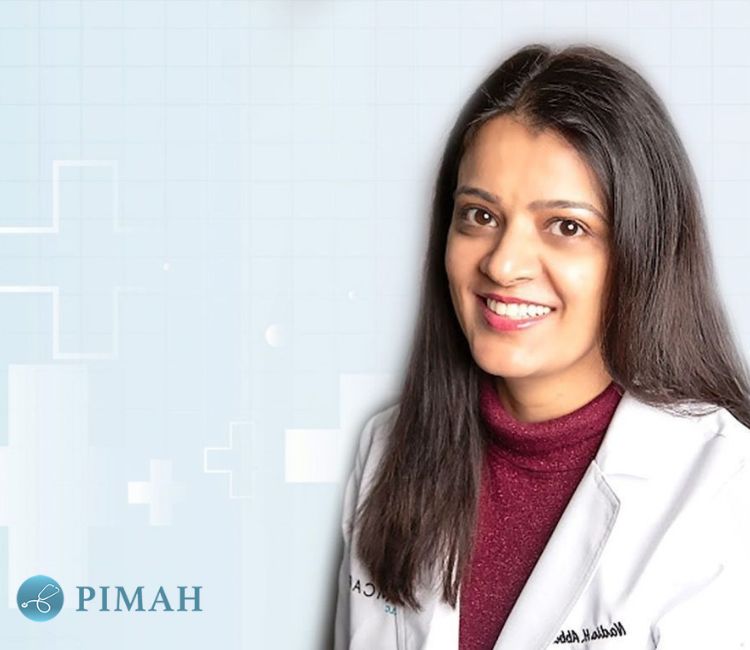 Physician for Allergy Treatment
Primary Care

& Internal Medicine in Katy, TX.

Dr. Nadia H. Abbasi, MD completed her residency at University of Illinois at Advocate Christ Medical Center in Chicago in 2010. She moved from Chicago to Houston in 2013. Since then she has been practicing in major Houston area hospitals including Houston Methodist Hospital at The Medical Center, Houston Methodist Sugar Land Hospital, Houston Methodist West Hospital, Memorial Hermann Medical Center, and Memorial Hermann Katy, TX. 

Abbasi believes in a patient-physician partnership. She enjoys working with patients to improve quality of life and longevity. She also believes that communicating the importance of risk factor modification and prevention is often the most important contribution she makes to the partnership. She truly enjoys being the patient's primary physician and working with specialists, as needed, to coordinate the best care for her patients. Dr. Abbasi is accepting new patients.

"
WE ARE NOW ALSO OFFERING TELEVISITS FOR YOUR SAFETY

".
We are located at1331 West Grand Parkway North Suite #345, Katy, TX, 77493. Being the well-known Internal Medicine Practice in Katy, TX, we serve as your personal health advocate. 
Prioir Appointment and Walk in Welcome
We accept most public and private insurance plans. We also offer special pricing for cash-paying patients for most procedures.
Allergy Treatment:

Information
The Role of Accurate Diagnosis
Accurate diagnosis is the first step toward effective allergy management. At PIMAH, highly skilled allergists employ a combination of medical history evaluation, skin tests, and blood tests to identify specific allergens triggering your symptoms. By understanding the root causes of your allergies, PIMAH can create a personalized treatment plan tailored to your needs, ensuring the best chance of success.
Minimizing Exposure for Symptom Relief
For many individuals, avoiding allergens can significantly reduce the frequency and severity of symptoms. PIMAH, we offer expert guidance on allergen avoidance strategies, lifestyle adjustments, and environmental control measures. By educating patients on identifying and minimizing exposure to allergens like pollen, dust mites, pet dander, and mold, PIMAH helps create a more allergy-friendly environment.
Temporary Relief for Allergy Symptoms
Medications can provide temporary relief from allergy symptoms. PIMAH's allergists assess your condition and prescribe appropriate medications such as antihistamines, nasal sprays, eye drops, or corticosteroids. These medications help alleviate symptoms like sneezing, itching, congestion, and inflammation, allowing you to function more comfortably while managing your allergies.
Long-term Relief through Desensitization
Immunotherapy, often referred to as allergy shots or sublingual immunotherapy, is a long-term treatment option that targets the underlying cause of allergies. We specializes in immunotherapy and offers tailored treatment plans to desensitize the immune system to specific allergens gradually. Over time, this can reduce the severity of allergic reactions and provide lasting relief from symptoms, potentially even leading to a reduced need for medication.
Navigating Complex Dietary Needs
Food allergies require careful management to avoid potentially life-threatening reactions. At PIMAH, we understands the complexities of food allergies and provides comprehensive guidance on reading labels, creating safe meal plans, and emergency preparedness in case of accidental exposure. With their expertise, you can navigate the challenges of food allergies and maintain a healthy and enjoyable diet.